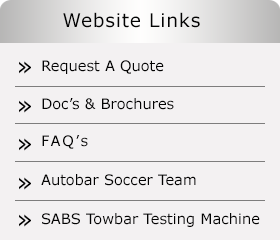 Manufacturers of all kinds of towbars, bullbars and rollbars for any make of vehicle.
Customised jobs including hunting frames, cattle frames, double panels and replacement bumpers.
Fitment of most vehicle accessories including spotlights, winches, bicycle caddies and wire harness protection units that usually comply to the specifications layed out by the motor vehicle industry.